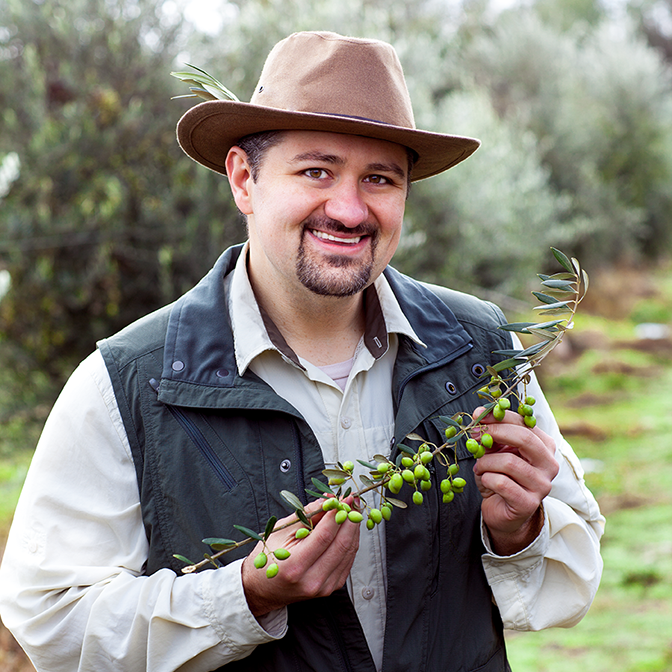 If you'd love to taste extraordinary fresh-pressed olive oil, imagine this…
Outrageously delicious artisanal olive oils—never before available in America—shipped to your door from gold-medal winning small farms right at harvest time, when the oils' flavor and nutrients are at their magnificent peak.
That's the exciting idea behind the Fresh-Pressed Olive Oil Club. Receive a $39 bottle free if you'll pay just $1 to cover shipping. No obligation or commitment to buy anything, now or ever.
Dear friend of Milk Street,
Because you are a fan of Milk Street, you are entitled to receive—for just $1 shipping—a free $39 bottle of one of the world's finest artisanal olive oils.
What makes this oil really special is that it was just pressed at the new harvest, so it's bursting with harvest-fresh flavor that supermarket olive oils cannot match.
It's yours free to introduce you to the Fresh-Pressed Olive Oil Club for passionate olive oil lovers. And you have no commitment or obligation to buy anything, now or ever!
If you've never tasted fresh-pressed olive oil, you are in for one of the most exquisitely delicious elixirs Mother Nature ever serves up. That's because the olive is a fruit. And olive oil, just like other fruit juices, tastes so much better when fresh-pressed, just as fresh-squeezed orange juice tastes so much better than frozen concentrate.
Supermarket olive oils, on the other hand, sit on the shelf month after month, sometimes for even years, growing old, stale, flat, musty, and eventually rancid.
And this is why I founded the Fresh-Pressed Olive Oil Club.
Four times a year, during different olive harvest seasons around the globe, I search for the finest extra virgin olive oils at small, award-winning artisanal farms. When I find the most delectable olive oils of each new harvest, I rush them direct to my club members by jet plane and special delivery truck.
This means that you, your family, and lucky guests can now enjoy—all year-round!—top-of-the-line artisanal olive oils at their peak of harvest-fresh flavor and nutritional value conveniently delivered right to your door.
These are unique olive oils never before available in America. I feel so honored to share them with Milk Street's discriminating fans. After all, the exciting mission of Milk Street is to bring you delicious food ideas from all over the world. And that's exactly what I do with these harvest-fresh extra virgin olive oils!
In his fabulous book, Chris Kimball's Milk Street: The New Home Cooking, Chris mentions, "Arguably, we use olive oil more than any other oil. In most cases, we favor full-flavored extra virgin olive oil."
That's why I can't wait for you to taste how delicious these full-bodied extra-virgin olive oils are, arriving at your table in their full bloom of fresh flavor direct from the farm at harvest time! Try one bottle, and you'll never go back to supermarket olive oils again.
Why not taste for yourself…and then decide if you'd like to remain a member of my club? You can cancel at any time, and you're never obligated to buy anything. To receive your $39 bottle for just $1 and read the full story behind these astonishingly flavorful harvest-fresh oils, just click below...
Click here for your $39-Bottle-for-a-Buck
Happy Drizzling!
T. J. Robinson